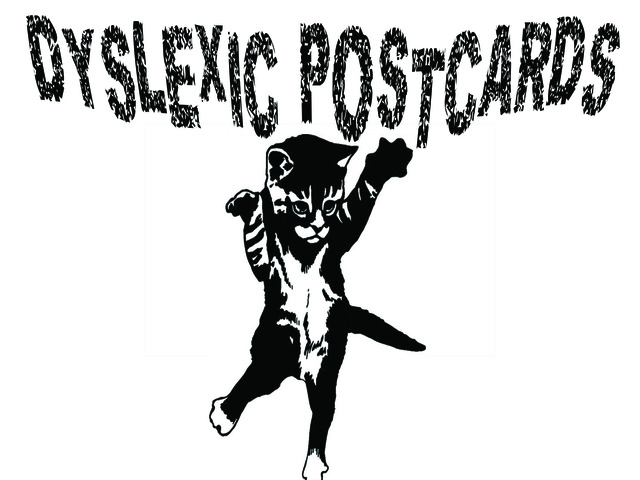 Dyslexic Postcards needs YOUR Support! DP just released their debut EP "Spare The Altar" and going on an east coast tour March 24th.
Dyslexic Postcards need YOUR support!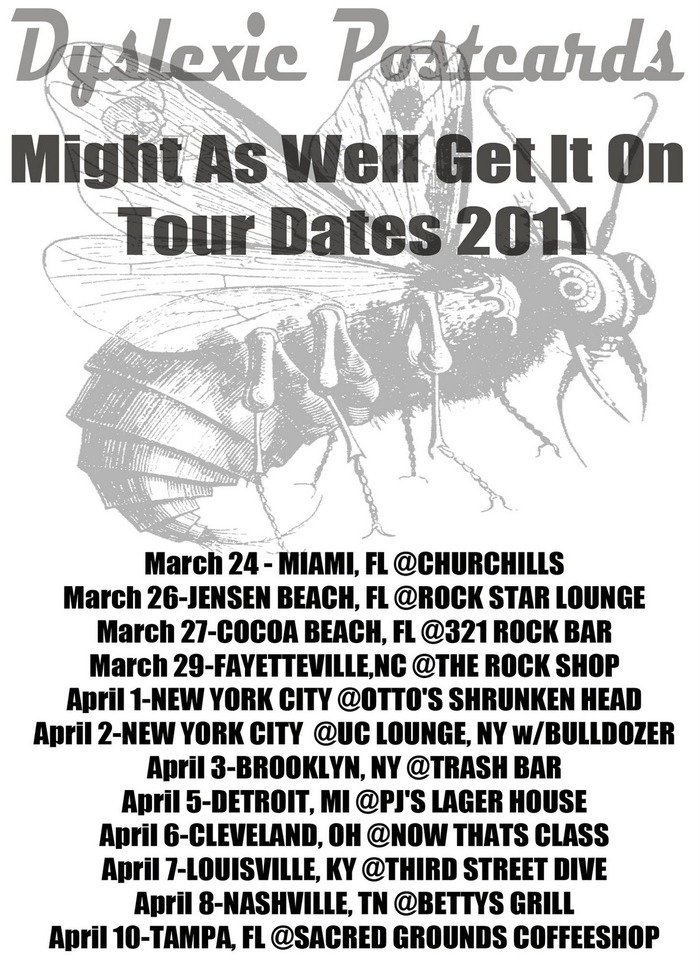 Attitude, at any volume! That's the mission statement for the high powered outfit known as Dyslexic Postcards. A brutal "Debauch Rock" band hailing from "W's" favorite state: Florida. Home based in Miami, DP has seen a few make-overs throughout the years. The staple & foundation of this musical fiend is Joshua Xmas, singer/songwriter, guitar player. Well known in the Miami music scene for his dynamic vocal range & larger than life stage presence. Tracks like "so so lover" & "put up your make up" from the bands debut EP 'Spare the Altar' illustrate such vocal talent.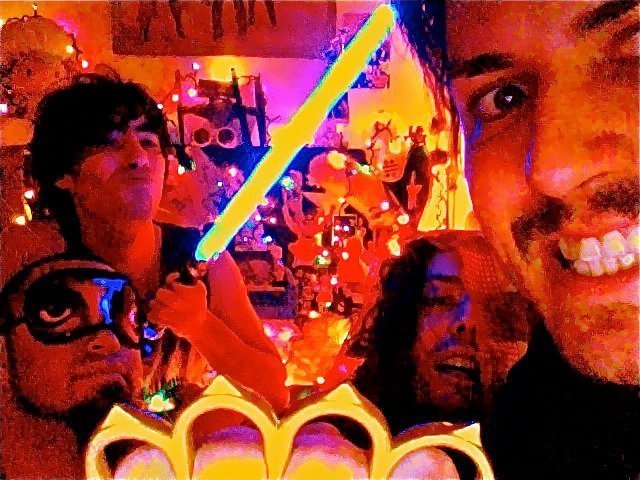 On the knee buckling spectrum & back-up vocals is Gatoe Xango, a local indie favorite best known for his acoustic antics & admiration of everyday problems & choices i.e, sushi, strippers & the occassional love interest. Keyboardist & back-up vocalist Jo(hann & oates) Murillo provides the essential ambiance, melodies & noise. Rounding about the last two slots is Luciano Guidini another local indie/veteran guitar player & drummer Joesmooth, who has provided thunderous down beats for many local bands/artists throughout his musical career. 'Spare the Altar' will be available Feb/Mar 2011 for your listening pleasure. Find us on Facebook & right here on Reverbnation. Dyslexic Postcards is bringing the debauch rock on the road to a town near you!
FAQ
Have a question? If the info above doesn't help, you can ask the project creator directly.
0
Backers
$0.00

pledged of

$1,000

goal

First created

·

0 backed

Has not connected Facebook
You selected

Pledge

$10

or more

0 backers

An autographed copy of "Spare The Altar" the Debut EP from Dyslexic Postcards

Read more

An autographed copy of "Spare The Altar" the Debut EP from Dyslexic Postcards

You selected

Pledge

$25

or more

0 backers

An autographed copy of "Spare The Altar" the Debut EP from Dyslexic Postcards, T-shirt, and bumper sticker.

Read more

An autographed copy of "Spare The Altar" the Debut EP from Dyslexic Postcards, T-shirt, and bumper sticker.

You selected

Pledge

$30

or more

0 backers

An autographed copy of "Spare The Altar" the Debut EP from Dyslexic Postcards, T-shirt, and bumper sticker. Comp Admission. Meet and Greet at any of the shows on the tour

Read more

An autographed copy of "Spare The Altar" the Debut EP from Dyslexic Postcards, T-shirt, and bumper sticker. Comp Admission. Meet and Greet at any of the shows on the tour

You selected

Pledge

$40

or more

0 backers

An autographed copy of "Spare The Altar" the Debut EP from Dyslexic Postcards, T-shirt, and bumper sticker. Comp Admission. Meet and Greet at any of the shows on the tour

Read more

An autographed copy of "Spare The Altar" the Debut EP from Dyslexic Postcards, T-shirt, and bumper sticker. Comp Admission. Meet and Greet at any of the shows on the tour
Funding period
- (30 days)