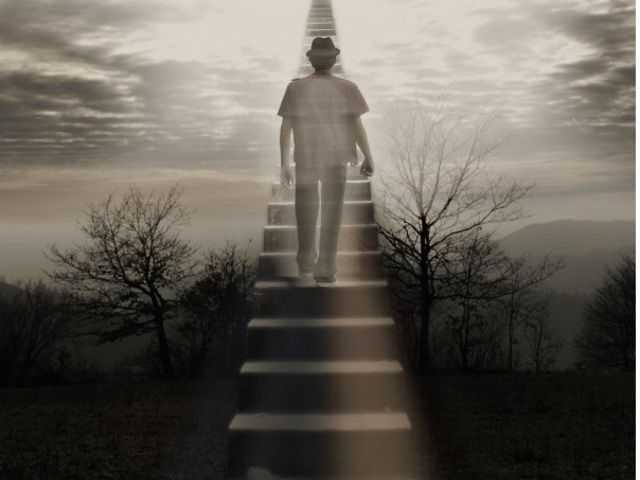 A book Saga that takes Vampires,Werewolves,Witches,Warlocks,Demons,Elders,Dark Elders,Mutants,creates a world constantly in change.
A book Saga with Vampires, Werewolves, Witches, Warlocks, Demons, Elders, Dark Elders, Beings, Dark Beings, Aliens, and Mutants, you will never know what is going to happen next. 
1.The New Beginning Three part book, with China concurring Greece, Iran, Turkey, Pakistan, India, Indonesia, Japan, North Korea, and Vietnam, the start of world war III, creation of virus that mutates humans into super humans, and a fight between good and evil.
2.Celestial Beings Where did humans come from? In this book, you will go on a journey to learn about a group of celestial beings that come to earth and create human. This group of beings end up splitting into two groups. the Elders and the Dark Elders.
3.Magic and Demons ?Travel along with Paige, Trinitie, Vivian, and Leata as these 4 sisters learn about their magic family history, their encounters with other witches, warlocks and demons. 
4.The Cursed Ones. Look through the window to the world of vampires and werewolves. Become both a vampire and a werewolf as you read how and why they were created.
5.Time and Space Become apart of the civilization that creates an entire space and military program in the year 8000 and on. Experience time and space travel and follow along as the Iron-Bird and it's crew emerge as the flagship of flagships.
6.Realm Wars Be apart of the fight that bounces from ?realm to realm as Aj and Evolution X fights the Dark Elders and their Dark beings. 
7.Utopia Finish your Journey with the end of all evil and the formation of a Utopia.
Risks:
The self-publishing, do-it-yourself approach is still slurred. Getting people to actually buy books.
Answering Risks:
Marketing, well written stories and a new & unique style of story telling are some of the tools i will use to successfully publish the Human X Saga.
FAQ
Have a question? If the info above doesn't help, you can ask the project creator directly.
0
Backers
$0.00

pledged of

$10,000

goal

You selected

Pledge

$10

or more

0 backers

one copy of the first e-book

Read more

one copy of the first e-book

You selected

Pledge

$20

or more

0 backers

copy of the first and second e-book book 1- 12/2013 book 2- 05/2014

Read more

copy of the first and second e-book book 1- 12/2013 book 2- 05/2014

You selected

Pledge

$100

or more

0 backers Limited (24 left of 24)

one copy of the trade paperback with autograph plus name in thank you portion of the book

Read more

one copy of the trade paperback with autograph plus name in thank you portion of the book

Estimated delivery:

Ships anywhere in the world

You selected

Pledge

$200

or more

0 backers Limited (12 left of 12)

one copy of each ebook plus your name in the thank you portion of the book

Read more

one copy of each ebook plus your name in the thank you portion of the book

You selected

Pledge

$400

or more

0 backers Limited (12 left of 12)

A copy of the paperback books 1-7 with author autograph plus your name in the thank you portion of the book in all seven books. An email will be sent when each book is ready for release.

Read more

A copy of the paperback books 1-7 with author autograph plus your name in the thank you portion of the book in all seven books. An email will be sent when each book is ready for release.

Estimated delivery:

Ships anywhere in the world
Funding period
- (30 days)