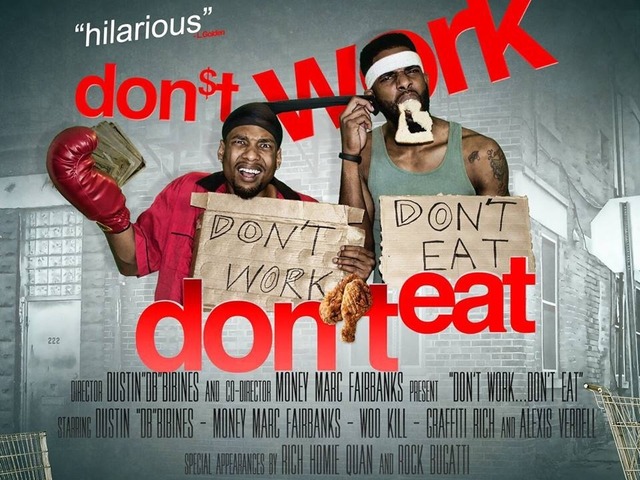 DONT WORK DONT EAT #DWDE independent comedy movie . We're trying to take this project to the next level of production. TYPE SIC MINDZ
DONT WORK DONT EAT  movie trailer
KICK BACK AND ENJOY THE MOVIE TRAILER
movie takes place in Atlanta, Chattanooga, & Nashville . This a comedy of two roommates Skip & Doll Pete, they owe everybody in town.The only thing is they cant keep a job! They will do anything to get the money.  This is a Sic MIndz Production so you know it will be great!!
There are no risk all we ask for is help the project is complete and if you type #DWDE in any social network you'll see the powerful movement. we just are looking to move this project in masses and be able to travel and promote this project. Thanks for all your suppot.
FAQ
Have a question? If the info above doesn't help, you can ask the project creator directly.
0
Backers
$0.00

pledged of

$10,000

goal

First created

·

0 backed

Has not connected Facebook
You selected

Pledge

$10

or more

0 backers

Get a DVD copy of DONT WORK DONT EAT #DWDE

Read more

Get a DVD copy of DONT WORK DONT EAT #DWDE

Estimated delivery:

Only ships to: United States
Funding period
- (29 days)