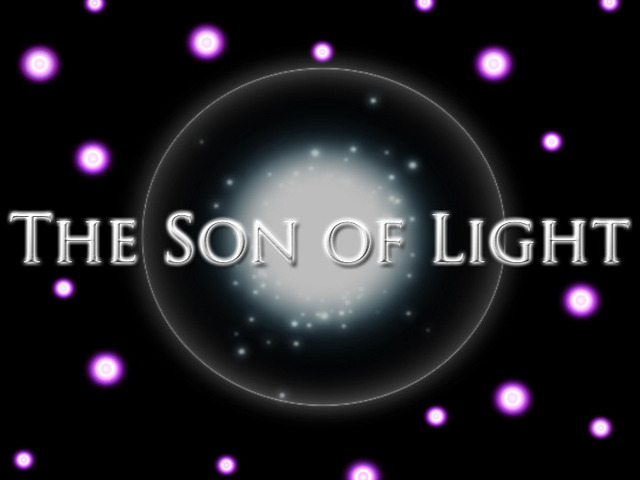 A young boy discovers that he is the only one who can stop two demons bent on destroying the world.
The Son Of Light is a story about a boy (Josh) and a half human half demon (Hexen) coming together and healing a damaged world. However, Hexen must leave his evil ways in order for this to happen.
This story will be told in 8 chapters (short films). Chapter one has been made already, however, the production value is low. I want to make the next 7 chapters with a much higher production value which means...
Having a good DP
A good production desinger
Make-up
Permits
A good composer....and so on.
This kickstarter is for only 3 chapers (Chapters 2, 3, and 4) simply so that I don't get too overwhelmed with shooting. All I want is to complete this story in the best way I can.
Some of the clips you see in the video are from other films I've made as a prologue to the story.
FAQ
Have a question? If the info above doesn't help, you can ask the project creator directly.
0
Backers
$0.00

pledged of

$4,000

goal

Has not connected Facebook
You selected

Pledge

$5

or more

0 backers

You will get creited in the film as a kickstarter supporter.

Read more

You will get creited in the film as a kickstarter supporter.

You selected

Pledge

$10

or more

0 backers

You will get credited in the film as a kickstarter supporter and a poster of the film.

Read more

You will get credited in the film as a kickstarter supporter and a poster of the film.

You selected

Pledge

$30

or more

0 backers

-You get credited in the film as a kickstarter supporter. -Poster of the film -A SON OF LIGHT T-shirt (like Josh's)

Read more

-You get credited in the film as a kickstarter supporter. -Poster of the film -A SON OF LIGHT T-shirt (like Josh's)

You selected

Pledge

$50

or more

0 backers

You get credited in the film as a kickstarter supporter. -Two posters of the film -A SON OF LIGHT T-shirt -A copy of any chapter you want.

Read more

You get credited in the film as a kickstarter supporter. -Two posters of the film -A SON OF LIGHT T-shirt -A copy of any chapter you want.

You selected

Pledge

$100

or more

0 backers

-Credited as a Kickstarter supporter -You can be in the film as a "Cameo" -A SON OF LIGHT T-shirt -A copy of all the chapters -Two posters of the film signed by the Director

Read more

-Credited as a Kickstarter supporter -You can be in the film as a "Cameo" -A SON OF LIGHT T-shirt -A copy of all the chapters -Two posters of the film signed by the Director

You selected

Pledge

$500

or more

0 backers

Producers Credit

Read more
Funding period
- (29 days)