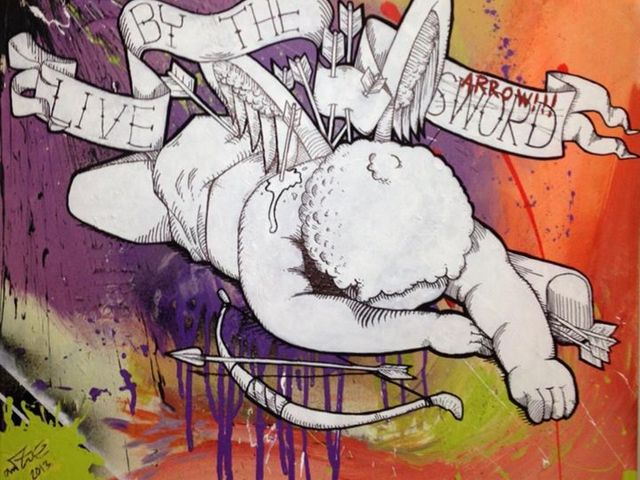 Photo quality prints: Never before have any of these prints or original arts been offered to the public
THE WHAT:
Art prints:- I have organized with a professional photographer to take super high quality shots of my private collections of paintings. Along with this I am including some of my sketches and other art projects.
I will take the photos or scannes of the "backers" choice and go to a photography printer and pint out out quality photos - i.e not just printer print outs.
All prints will either be sent with hard cardboard backing to prevent bending or in a shipping tube.
WHY?:
I need money to start a very large project which is going to cost me a tone of money :)
THE PRINTS TO CHOOSE FROM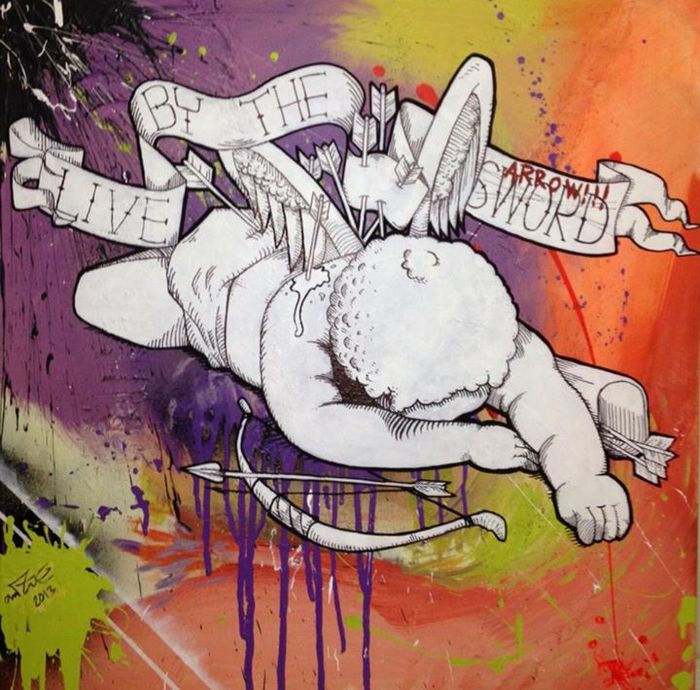 acrylic on canvas, a tongue in cheek comment on the saying "live by the sword". It is meant to provoke the concept that human emotions are very powerful and some times the lines between our strongest (love and hate) are narrowly defined at best
 hand sketch touched up in photoshop - This is a homage to my favorite character in alice in wonder land the cheshire cat.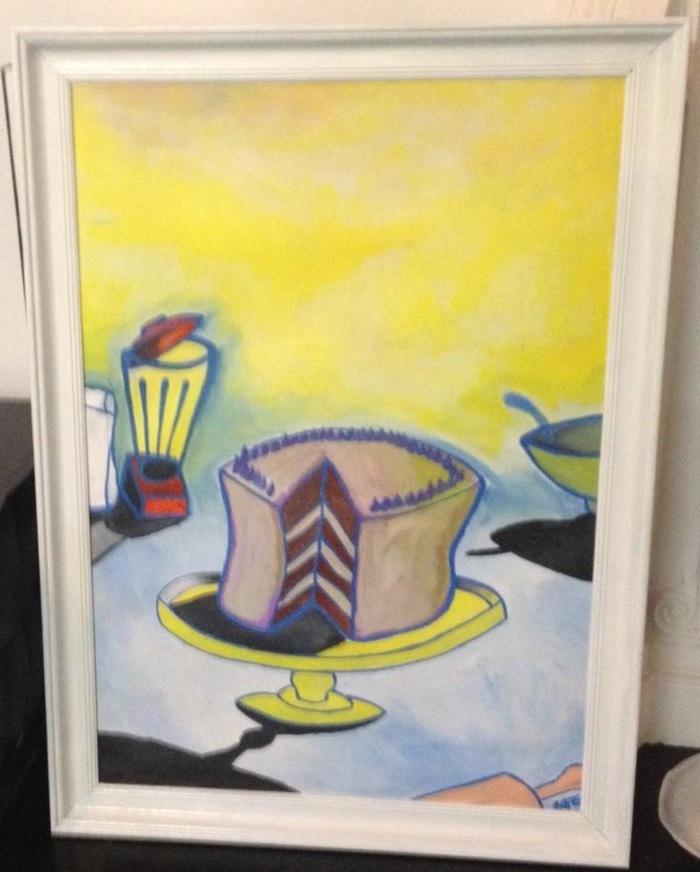 Acyrlic on canvas - This was gifted to my cousin on her 18th. She finished school to begin her dream as a cake maker. The style is semi abstract and I took inspiration from Picasso with the strong defined lines.
 hand drawn and editd in photoshop - because if you were a banana wouldnt you speak in a husky voice and fight crime also?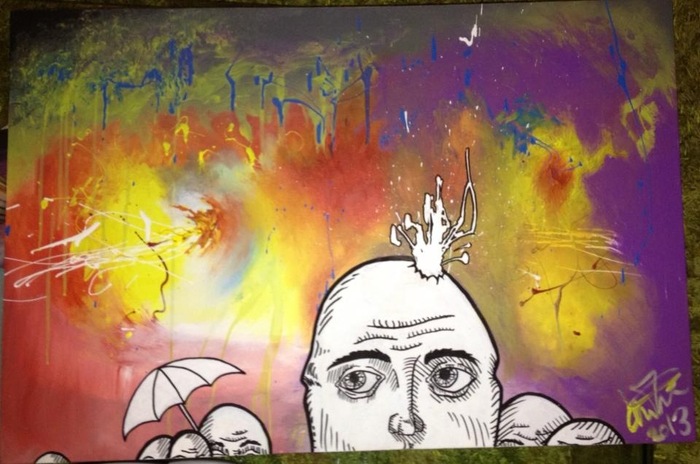 Acrylic on canvas - Done in a period where the artist was in transition. multi faceted choices and directions combine to give us the face we were day to day. Yet that face changes with everyday we evolve, hopefully progressing forward.
 hand drawn, edited in photoshop - a play on words.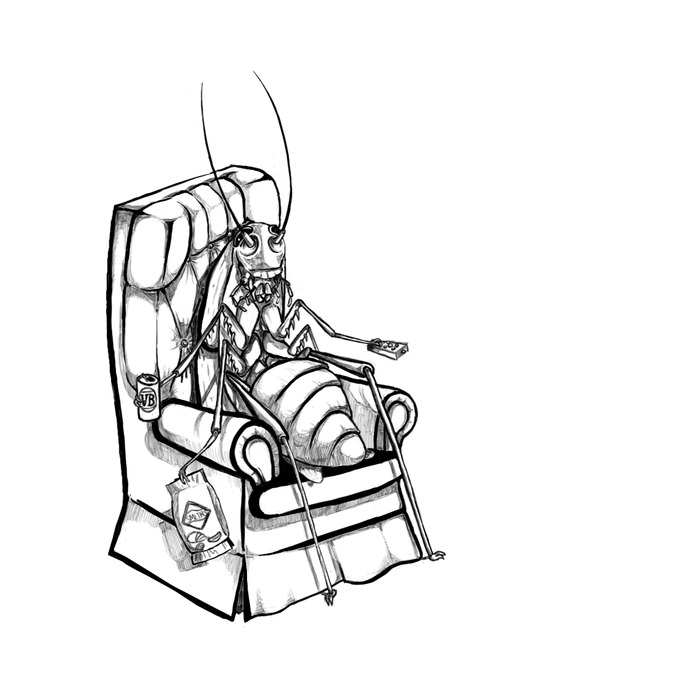 hand drawn, photoshop edited.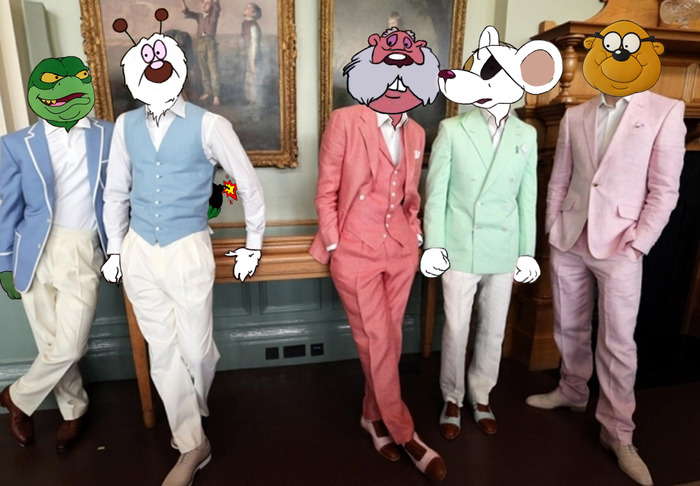 Photoshop - a picture not taken by me was edited where i drew over characters from a favorite childhood cartoon - mighty mouse. (do you see the bomb there :))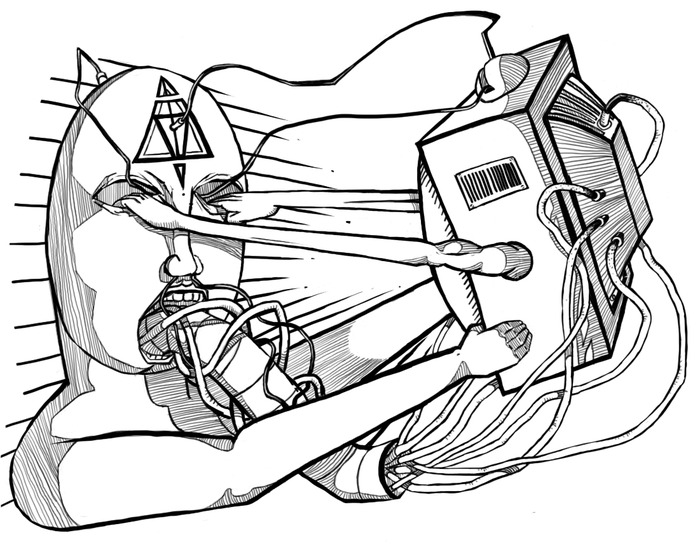 hand drawn, Photoshop edited - inspired by the amazing song by Aesop rock - basic cable. a commentary about the media as a hole and the invasive nature it has taken into our lives

 hand drawn, edited in photoshop - a play on words.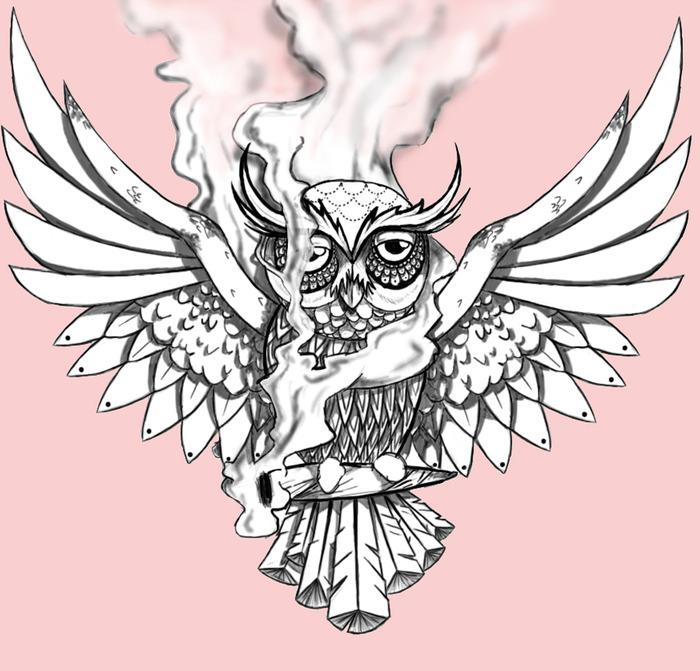 a tattoo design that was not tattooed in the end so i edited it slightly.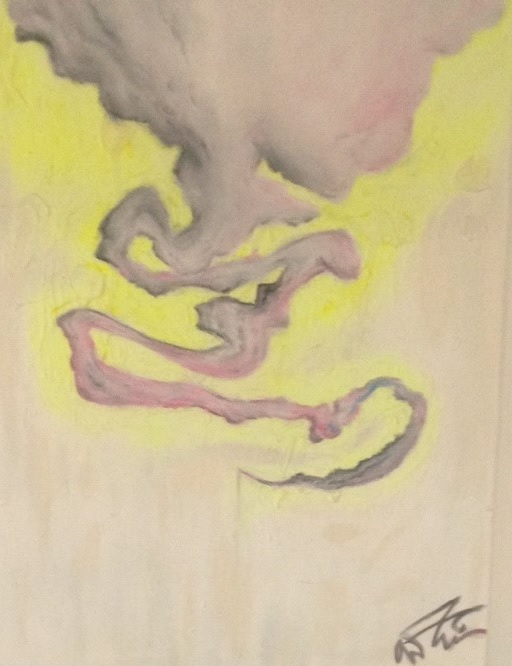 oils + acrylics on canvas - a good setting painting. there is a juxtaposition between the dark gray of the smoke cloud and the higher bright neo of the yellow surrounding it. the cause of the smoke is never seem as it fades out as the painting continues down.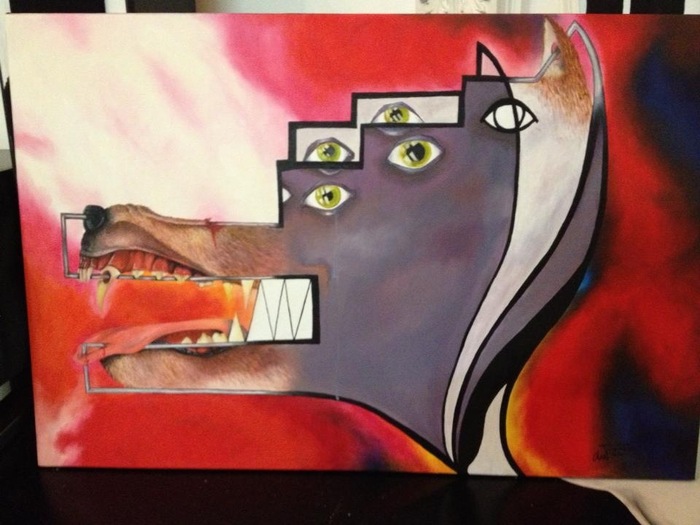 oil on canvas - a mixture of realism and abstract. "cerberus - mans mortality" is the final in a series of three paintings on the subject. Cerberus is the three headed dog which guards the gates to hell.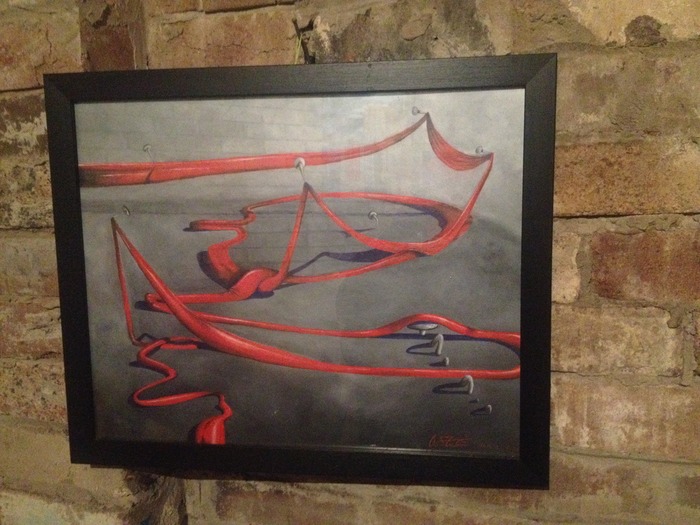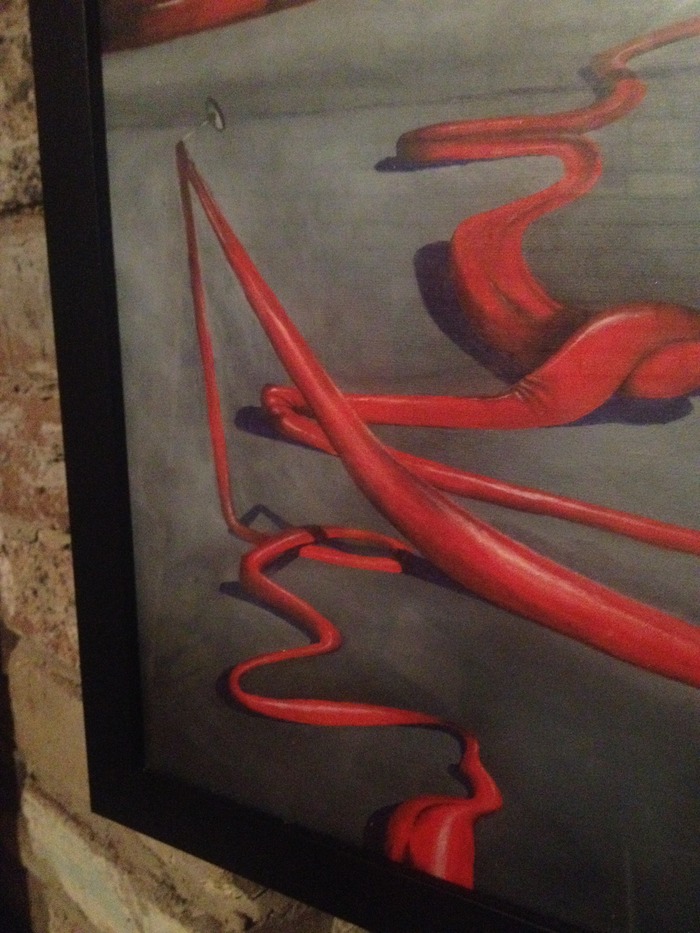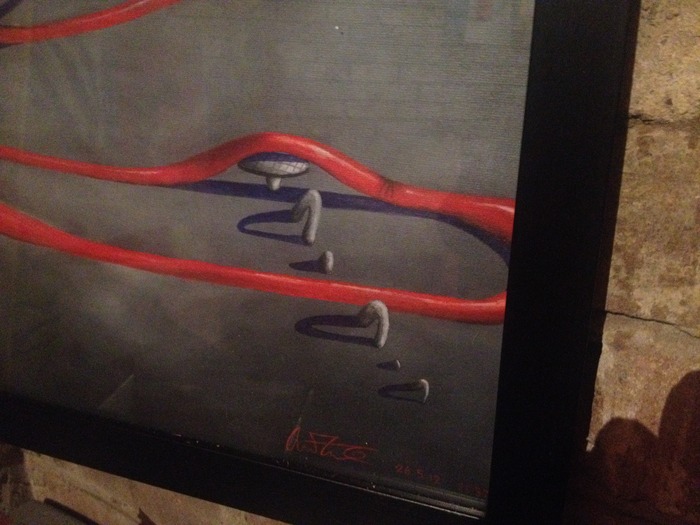 Oil on board canvas - 'death of a clown" - ORIGINAL FOR SALE.
This is one of my personal favorites, so much so that is why im selling it. I have no room for it in my house and i simply do not want it sitting around not being viewed. This is another what i think of as a "mood" painting. The artist was trying to capture an emotion, a solem dark emotion yet not one that was sad.
none - all rights for all imagines belong to me. It will simply be a matter or collecting everyones choices and printing and shipping.
there is simply no risk the project will not be carried through.
If there is a risk its that some of the money raised will go towards drinking instead of the art supplies intended, but booz is a semi art supply anyhow so we are good haha :)
FAQ
Have a question? If the info above doesn't help, you can ask the project creator directly.
0
Backers
$0.00

pledged of

$550

goal

You selected

Pledge

$5

or more

0 backers

your name written on the back of my next painting as a tribute of making it possible + an email of the painting

Read more

your name written on the back of my next painting as a tribute of making it possible + an email of the painting

Estimated delivery:

Ships anywhere in the world

You selected

Pledge

$15

or more

0 backers Limited (500 left of 500)

Post card. Choose the design and a cost card size print will be shipped to you.

Read more

Post card. Choose the design and a cost card size print will be shipped to you.

Estimated delivery:

Ships anywhere in the world

You selected

Pledge

$25

or more

0 backers

10'x10' (25cmx25cm). high quality photo print of the painting/image of your choice.

Read more

10'x10' (25cmx25cm). high quality photo print of the painting/image of your choice.

Estimated delivery:

Ships anywhere in the world

You selected

Pledge

$35

or more

0 backers Limited (200 left of 200)

10'x10' (25cmx25cm) sighed. high quality photo print of the painting/image of your choice + hand signed and numbered by the artist.

Read more

10'x10' (25cmx25cm) sighed. high quality photo print of the painting/image of your choice + hand signed and numbered by the artist.

Estimated delivery:

Ships anywhere in the world

You selected

Pledge

$75

or more

0 backers Limited (100 left of 100)

12'x12' (30cmx30cm) high quality photo print of the painting/image of your choice + hand signed and numbered by the artist + a description in the artist hand explaining the art (can be used to hang under the framed art if desired)

Read more

12'x12' (30cmx30cm) high quality photo print of the painting/image of your choice + hand signed and numbered by the artist + a description in the artist hand explaining the art (can be used to hang under the framed art if desired)

Estimated delivery:

Ships anywhere in the world

You selected

Pledge

$150

or more

0 backers Limited (100 left of 100)

20'x20' (51cmx51cm) high quality photo print of the painting/image of your choice + hand signed and numbered by the artist + a description in the artist hand explaining the art (can be used to hang under the framed art if desired)

Read more

20'x20' (51cmx51cm) high quality photo print of the painting/image of your choice + hand signed and numbered by the artist + a description in the artist hand explaining the art (can be used to hang under the framed art if desired)

Estimated delivery:

Ships anywhere in the world

You selected

Pledge

$250

or more

0 backers Limited (50 left of 50)

12'x12' canvas print of the painting/image of your choice + hand signed and numbered by the artist + a description in the artist hand explaining the art (can be used to hang under the framed art if desired)

Read more

12'x12' canvas print of the painting/image of your choice + hand signed and numbered by the artist + a description in the artist hand explaining the art (can be used to hang under the framed art if desired)

Estimated delivery:

Ships anywhere in the world

You selected

Pledge

$350

or more

0 backers Limited (50 left of 50)

16x16 canvas print of the painting/image of your choice + hand signed and numbered by the artist + a description in the artist hand explaining the art (can be used to hang under the framed art if desired)

Read more

16x16 canvas print of the painting/image of your choice + hand signed and numbered by the artist + a description in the artist hand explaining the art (can be used to hang under the framed art if desired)

Estimated delivery:

Ships anywhere in the world

You selected

Pledge

$5,000

or more

0 backers Limited (1 left of 1)

buy the original of "Death of a clown" it will come in a black frame in glass as pictured.

Read more

buy the original of "Death of a clown" it will come in a black frame in glass as pictured.

Estimated delivery:

Ships anywhere in the world
Funding period
- (30 days)