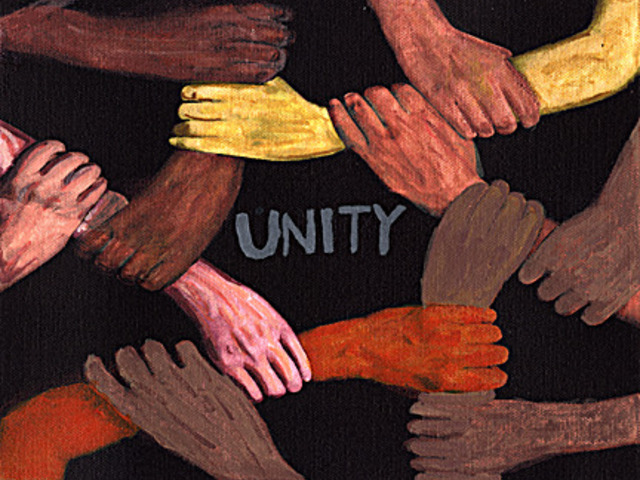 This book explores the benefits, trials, causes and the human desire for unity in many areas of our lives
Unity, Oh how good it is...
The human mind craves unity in every situation.  Even looking into the sky we cannot accept the randomness and we put those stars into patterns.  As a child we remember looking at clouds and imaging shapes. Remember that the UNITED States was founded "in order to form a more perfect UNION", and notice that even in times of distater such as 9/11 we do come together in unity.
We, the human race, can accomplish so much if we would stick together.  It seems that the world is becoming more separated by our opinions and ideals.  Even in the United states government, we seem to be fighting against each other and so much more can be accomplished if we would work together.
In this book I define unity, what it is, what it isn't, how to attain it and the benefits of it.  I think this project is exactly what the world needs today.  though I already have over 10,000 words written but it needs more.  The majority of the funding will go toward editing and an co-author.  The remainder will go towards printing, promoting and distribution. (Any monies collected above the goal will be applied toward printing addtional copies) I  already have an editor and publisher secured as well as translators to translate the first addition in French & Spanish.
I believe that this this Book will not only be a best seller but will change the world or at least change the world of those who read it an apply it's principles. 
FAQ
Have a question? If the info above doesn't help, you can ask the project creator directly.
0
Backers
$0.00

pledged of

$13,500

goal

You selected

Pledge

$10

or more

0 backers

Free e-book edition of the finished book

Read more

Free e-book edition of the finished book

You selected

Pledge

$25

or more

0 backers

Signed Copy of the first edition.. first printing

Read more

Signed Copy of the first edition.. first printing

You selected

Pledge

$1,000

or more

0 backers

Mention on the thank you page of the book as well as a signed copy first addition first printing

Read more

Mention on the thank you page of the book as well as a signed copy first addition first printing
Funding period
- (45 days)