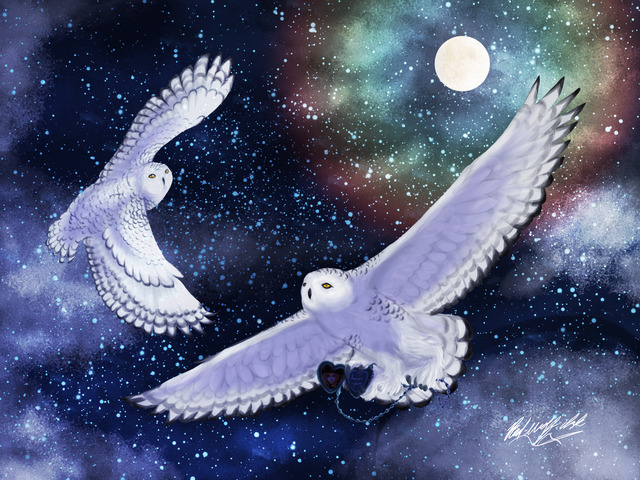 Bringing artistic demands to life right before your eyes. Bookmark, Key Straps and cards.
Hello,
I'm Natorra Ferguson. I live in Maple Ridge BC Canada. I'm a free lance artist and i need your help to get back on my feet.
I need help restocking the supplies i use the most for i been sick for the last 2 years, and during that time i had to move twice. I had most of my art stuff stolen, destroy or jut simply lost during those moves. I'm in a situation where at this point i have a part time job, but its not making ends meet. I'm finally starting to get well again, and i wish to go back to what i love doing the most, traveling north America and selling my on spot works at the different shows.
The supplies i need to continue my work as an artist was build up single handed starting as a kid. I worked really hard to get ever thing. Everything from the laminator and pouches to the selected bead and strings, and finding a steady scratchboard supplier. To the cost of prints and cost of the shows to get a table its all a great challenge to start again when you start from next to nothing. I wish for a helping hand so i can get started for next show line up. I wish to have enough stock so i can go and not worry about running out. i want to be able to have the first few show go smoothly with needing to find a supplier of stuff i ran out on and be disappointed that they dont have it. I want to be able to say "yes i can do that! choose your medium!" and not feel bad for not having everything on my signage saying its offering.
The amount i raise at the show go towards the next the show and allowing me to be able to get more stock as it sell. This will let me be prepared to go to  each show knowing what to expect and not be worried about not having enough on hand.
The only real risk i would have is not making it to a show. but in that case i do have online stores and there will always be another show o go to! Challenges will included making sure i have enough to travel with , and enough for hotels when needed.
But these things are always apart of traveling! that is why i like planning ahead of time!
FAQ
Have a question? If the info above doesn't help, you can ask the project creator directly.
0
Backers
$0.00

pledged of

$1,000

goal

You selected

Pledge

$25

or more

0 backers Limited (25 left of 25)

A Hand Drawn card send to you. you can choose what you want it of!

Read more

A Hand Drawn card send to you. you can choose what you want it of!

Estimated delivery:

Ships anywhere in the world

You selected

Pledge

$50

or more

0 backers Limited (10 left of 10)

A limited Edition of a print unreleased scratch-board image.

Read more

A limited Edition of a print unreleased scratch-board image.

Estimated delivery:

Ships anywhere in the world
Funding period
- (25 days)