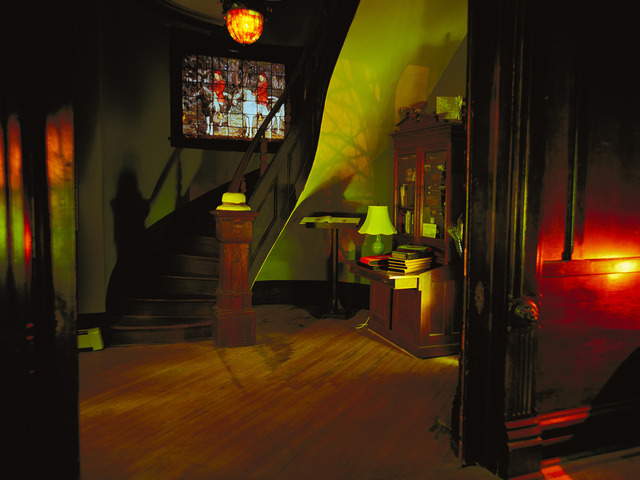 I re-create interiors of haunted homes and mansions with the use of flames, shadows, and long exposes of more than an hour in the dark.
I have been an artist and fine art photographer for 35 years, and just recently diagnosed with MS. I found this out after waking up one morning and not being able to see out of my right eye, which was my good eye, and the one I used to look through my camera. After about 6 months I was diagnosed with Multiple Sclerosis. This was in late 2010.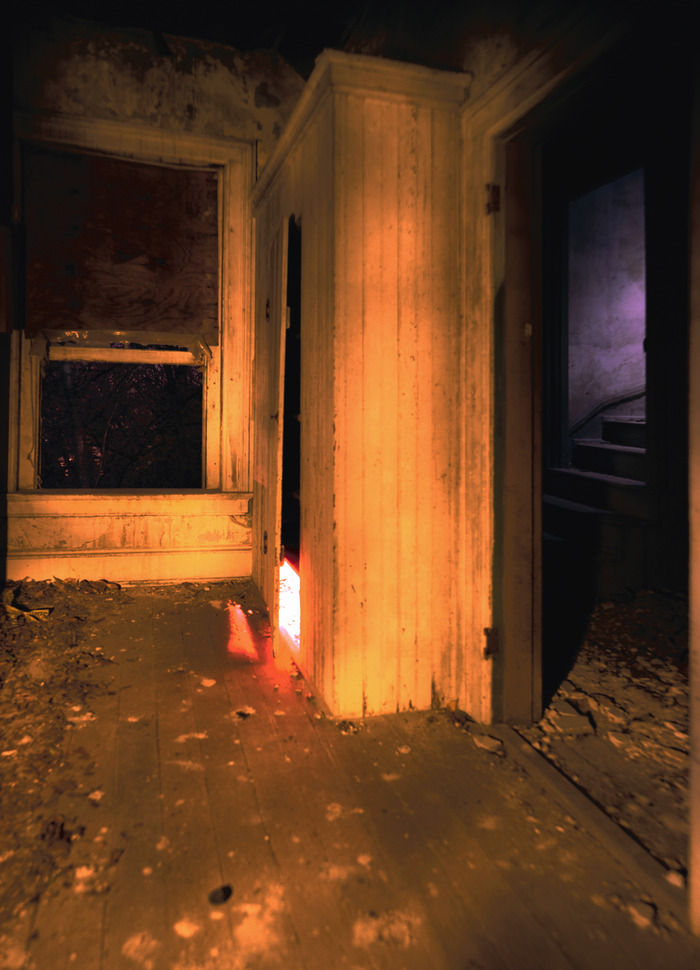 I set out in 2011 by myself for a few months to see if I could train my left eye, and start a new chapter of my life. I use a large format traditional film camera, so I have large negatives to be developed, then scanned to become a digital image. Working with this type of camera has a lot more setup time and manual techniques. So in order to get one picture, it might take about an hour of set up. This was okay at the time, because I really needed to concentrate and train my left eye in a different way now.
After coming back from this trip and finding that passion again, I was very happy and pleased that I still have it.
The only problem I have now is the expense of buying film, developing it, and scanning it to be able to sell my work. I was hoping to get funding to buy a digital camera, which would make the whole process so much easier and less expensive.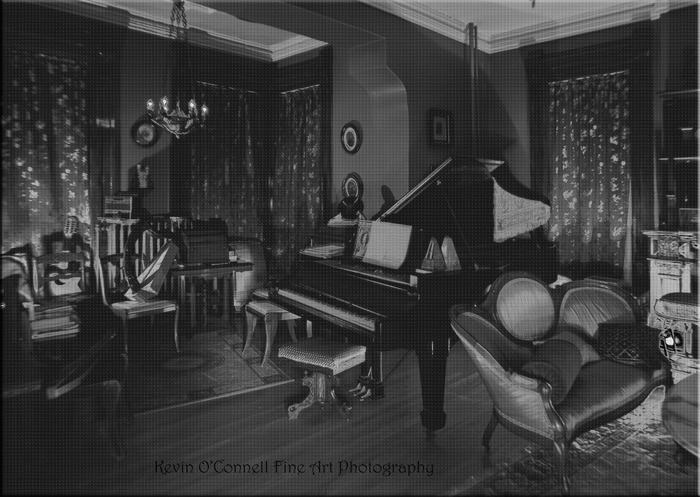 With this new digital age, so many people put thousands of images on the internet to sell, and the only way to get noticed with search engines is to put a lot of images up. I will never be able to do that with film, so I need to go to digital and compete on an even playing field. I would still be focusing my work with fine art quality instead of quantity, but it would be so much more efficient.
My new series of work called From the Darkness, really has inspired me to take this to the next level in art. Light can be so interesting when used in different ways, and bring so much mystery to a picture.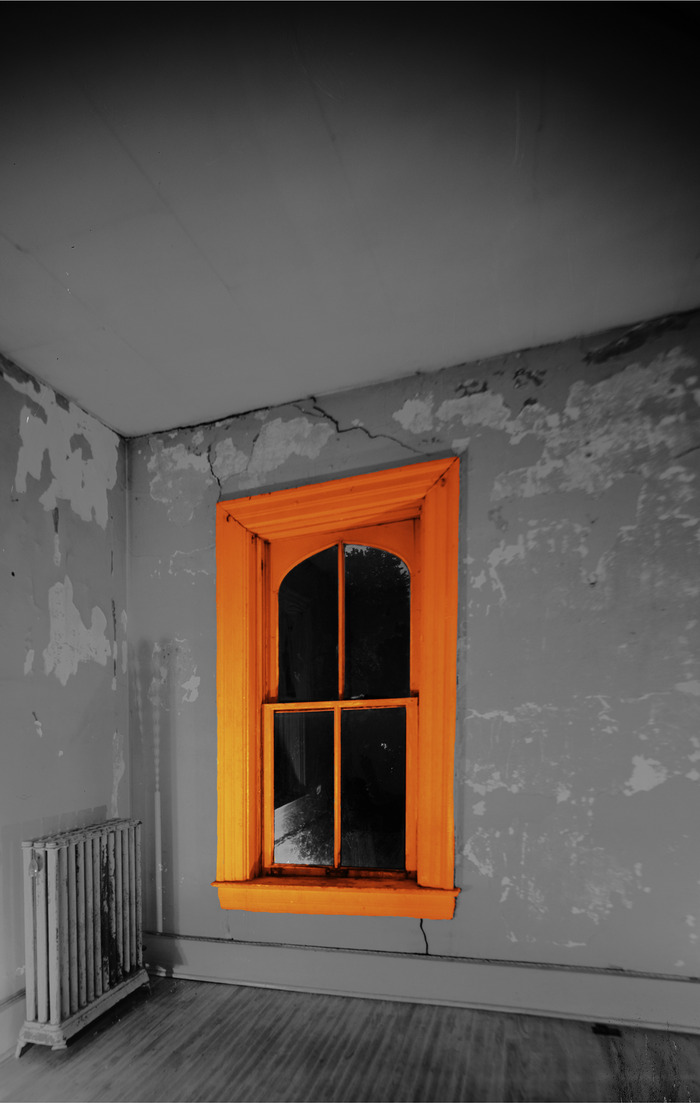 Since I love old architecture, I have been shooting my new series of work in very old homes and hotels that have character and an old charm to them. With my lighting techniques and use of camera controls, I can bring a mysterious image to life without the use of any software programs, in fact noone can duplicate my painting with light images no matter what they use. These are one of a kind pieces of fine art, shot in historical homes, and hotels that are one of a kind themselves.
For each home I use for this series of work, I am giving the owner a finished print for free, and would be happy to give one to the nice people who help fund my project as well.
Thank so much
Kevin
It take a lot of time finding the right interior for these images, because i want them to still look as they did for the era they were built. Then I have to talk with a potential client about my project, and make an appointment to come back after dark on another day for the shoot.
FAQ
Anywhere in the USA, as long as I can get there.
0
Backers
$0.00

pledged of

$3,000

goal

First created

·

0 backed

Has not connected Facebook
You selected

Pledge

$25

or more

0 backers

A greeting card for you to keep of one of this series.

Read more

A greeting card for you to keep of one of this series.

Estimated delivery:

Ships anywhere in the world

You selected

Pledge

$50

or more

0 backers

A greeting card from any of this series of your choice. Free shipping

Read more

A greeting card from any of this series of your choice. Free shipping

Estimated delivery:

Ships anywhere in the world

You selected

Pledge

$75

or more

0 backers

A greeting card from this new series of your choice. Free Shipping

Read more

A greeting card from this new series of your choice. Free Shipping

Estimated delivery:

Ships anywhere in the world

You selected

Pledge

$100

or more

0 backers

A Mon Petit Canvas Greeting Card with my signature on the back of your choosing.

Read more

A Mon Petit Canvas Greeting Card with my signature on the back of your choosing.

Estimated delivery:

Ships anywhere in the world

You selected

Pledge

$150

or more

0 backers

An 8x10 printed on Canson fine art paper of your choice.

Read more

An 8x10 printed on Canson fine art paper of your choice.

Estimated delivery:

Ships anywhere in the world

You selected

Pledge

$200

or more

0 backers

An 8x10 printed on Canson fine art paper of your choice, and signed

Read more

An 8x10 printed on Canson fine art paper of your choice, and signed

Estimated delivery:

Ships anywhere in the world
Funding period
- (33 days)