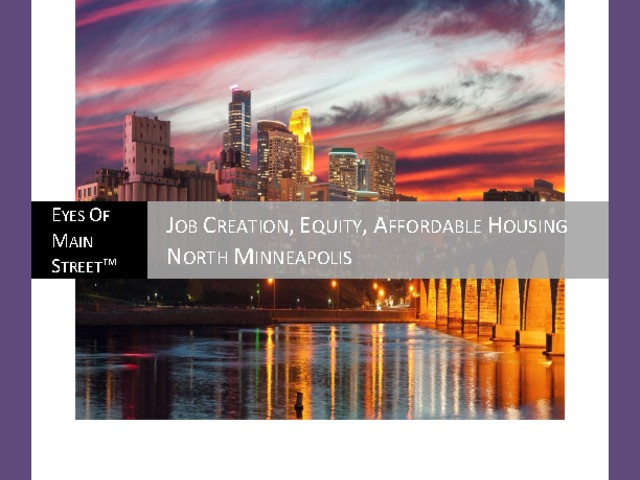 Closing the disparity gap in jobs, equity, and affordable housing for North Minneapolis.
THE STORY
Job Creation is about helping the underserved community of North Minneapolis. Closing the disparity gap in jobs, equity, and affordable housing require action from leaders committed to social responsibility. Funding small businesses, startups and emerging industrial manufacturing companies will create much needed jobs for the unemployed and underemployed of North Minneapolis.                                        
Funding from this Kickstarter campaign will be used to pay:             
Publisher Re-Tech fees for content/page additions

Search Engine Optimization fees

Website consulting fees

Process and fulfillment of book orders

Purchasing of book inventories 

Marketing and promotional costs

Office and website operating expense

Kickstarter and Amazon fees (8-10%)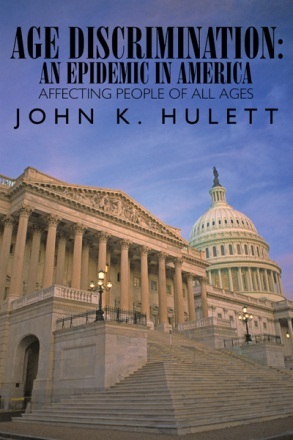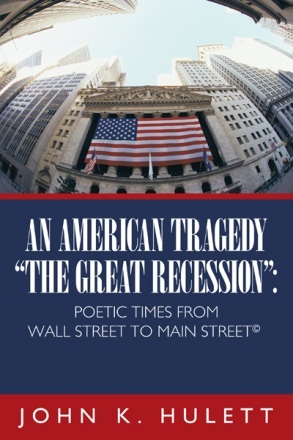 Note: Over the past two years all funding for this project has come from campaign organizer/author John Hulett.
SOCIAL RESPONSIBILITY

Eyes Of Main Street™: A social enterprise in North Minneapolis is taking a grass roots approach to rebuilding America one job, one home, one community at a time. Social enterprise embodies the spirit of non-profits, civic-minded individuals, corporate social responsibilities and for-profit businesses that can yield both social and financial returns. Creating economic opportunities—jobs that provide livable wages and benefits—requires both commitment and action from leaders of small businesses who understand the needs of ordinary people, job creation, and timely economic development in the community. Eyes Of Main Street™ will assist job creation projects, small businesses, startups and manufacturing companies willing to invest in North Minneapolis from net proceeds (50 percent) of the books: Age Discrimination: An Epidemic in America Affecting People of All Ages © and An American Tragedy "The Great Recession": Poetic Times From Wall Street to Main Street ©. Connect with Eyes Of Main Street at www.eyesofmainstreet.com. 
Your contributions will help create jobs in North Minneapolis. Please help make Job Creation happen!
 Job Creation is the best cure for poverty and homelessness.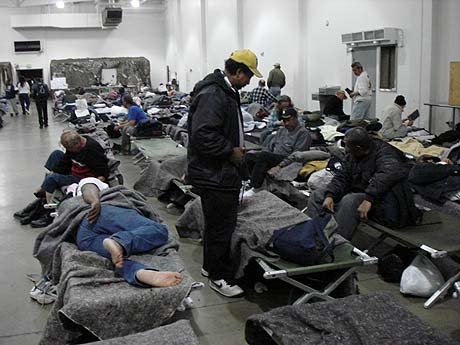 I am asking you to fund this project because creating jobs in North Minneapolis matters. Your contribution will make a difference. If you care about social responsibility and closing the gap, please make a pledge to help Job Creation happen!
Funding delays can pose both risks and challenges in meeting project goals, scheduling book orders and shipping on time. However, a majority of the creative work such as writing, graphic design, and marketing strategy is complete. Once publisher receives payment of processing fees book orders will ship to company warehouse within 10 business days or sooner. After book inventory is received by author,Thank You cards, signed books and bookmarks will be shipped to backers immediately. Expected delivery of merchandise within the U.S. is 3-5 business days.
FAQ
Have a question? If the info above doesn't help, you can ask the project creator directly.
0
Backers
$0.00

pledged of

$20,000

goal

You selected

Pledge

$10

or more

0 backers

Receive a special commemorative "Thank You" card featuring highlights of the project with a personal note thanking you for your Job Creation support.

Read more

Receive a special commemorative "Thank You" card featuring highlights of the project with a personal note thanking you for your Job Creation support.

You selected

Pledge

$25

or more

0 backers

Receive one author signed copy, hard cover edition of AN AMERICAN TRAGEDY.. and special commemorative "Thank You" card featuring highlights of the project with a personal thanking you for your Job Creation support.

Read more

Receive one author signed copy, hard cover edition of AN AMERICAN TRAGEDY.. and special commemorative "Thank You" card featuring highlights of the project with a personal thanking you for your Job Creation support.

Estimated delivery:

Only ships to: United States

You selected

Pledge

$50

or more

0 backers

Receive author signed copies, hard cover editions (one of each book): AGE DISCRIMINATION... and AN AMERICAN TRAGEDY.. and special commemorative "Thank You" card featuring highlights of the project with a personal note thanking you for your Job Creation support. Plus 2 limited-design book markers.

Read more

Receive author signed copies, hard cover editions (one of each book): AGE DISCRIMINATION... and AN AMERICAN TRAGEDY.. and special commemorative "Thank You" card featuring highlights of the project with a personal note thanking you for your Job Creation support. Plus 2 limited-design book markers.

Estimated delivery:

Only ships to: United States

You selected

Pledge

$100

or more

0 backers

Special "Thank You" acknowledgement (your name listed) inside one of the book credits, author signed copies, hard cover editions (one of each book) and special commemorative "Thank You" card featuring highlights of the project with a personal note thanking you for your Job Creation support. Plus 2 limited-design book markers.

Read more

Special "Thank You" acknowledgement (your name listed) inside one of the book credits, author signed copies, hard cover editions (one of each book) and special commemorative "Thank You" card featuring highlights of the project with a personal note thanking you for your Job Creation support. Plus 2 limited-design book markers.

Estimated delivery:

Only ships to: United States

You selected

Pledge

$150

or more

0 backers

Special "Thank You" acknowledgement (your name listed) inside one of the book credits, author signed copies, hard cover editions (one of each book) and special commemorative "Thank You" card featuring highlights of the project with a personal note thanking you for your Job Creation support. Plus 2 limited-design book markers.

Read more

Special "Thank You" acknowledgement (your name listed) inside one of the book credits, author signed copies, hard cover editions (one of each book) and special commemorative "Thank You" card featuring highlights of the project with a personal note thanking you for your Job Creation support. Plus 2 limited-design book markers.

Estimated delivery:

Only ships to: United States

You selected

Pledge

$200

or more

0 backers

All of the above rewards plus your name listed in the credit pages of both books.

Read more

All of the above rewards plus your name listed in the credit pages of both books.

Estimated delivery:

Only ships to: United States

You selected

Pledge

$500

or more

0 backers

All of the above rewards plus a small shout out on Facebook and Twitter.

Read more

All of the above rewards plus a small shout out on Facebook and Twitter.

Estimated delivery:

Only ships to: United States

You selected

Pledge

$1,000

or more

0 backers

All of the above rewards plus an opportunity to share your ideas with the author on a future book.

Read more

All of the above rewards plus an opportunity to share your ideas with the author on a future book.

Estimated delivery:

Only ships to: United States

You selected

Pledge

$1,500

or more

0 backers

All of the above rewards plus an invitation to a private book signing event.

Read more

All of the above rewards plus an invitation to a private book signing event.

Estimated delivery:

Only ships to: United States

You selected

Pledge

$2,500

or more

0 backers

CORPORATE. Will provide 10 signed hard cover editions of each book, book marks, and commemorative "Thank You" cards of "Job Creation" campaign.

Read more

CORPORATE. Will provide 10 signed hard cover editions of each book, book marks, and commemorative "Thank You" cards of "Job Creation" campaign.

Estimated delivery:

Only ships to: United States

You selected

Pledge

$5,000

or more

0 backers

CORPORATE. Will speak at private company event.Travel expenses and book costs not included.

Read more

CORPORATE. Will speak at private company event.Travel expenses and book costs not included.

Estimated delivery:

Only ships to: United States
Funding period
- (30 days)