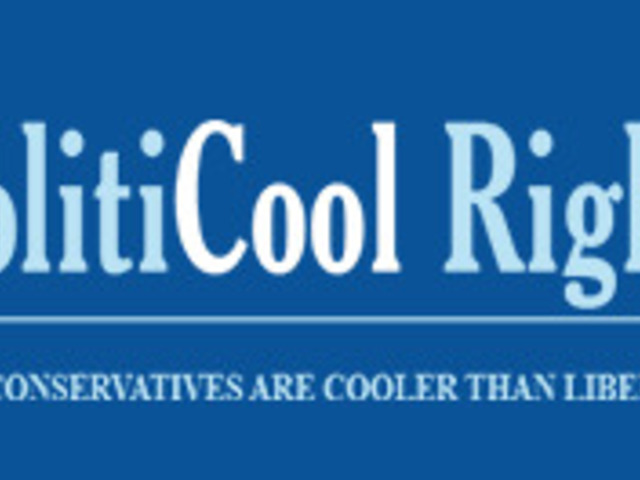 A conservative political book aiming to explain conservatism, and why it's cooler than liberalism, in a uniquely simple way.
Hi there,
I'm raising funds to self-publish a book that I'm writing.  The book is entitled PolitiCool Right and it's a political book about the conservative ideology. It's a modern day explanation of conservative politics because many in the media and Democratic politicians have misconstrued it; and it tends to mislead people into thinking that Conservatives are all a bunch of old fuddy-duddies.  But we're not...we're young and hip...and right!
I'm very knowledgeable in the field of politics and the book reflects that.  I have a BA in Political Science and a Masters in Education/Social Sciences.  Though not all will agree with my sentiments, I believe it is written to be easily understood and is not, NOT, filled with pages and pages of statistics and data.  It's simply my way explaining it..simply.  I'm hoping that some fellow conservatives and fellow political junkies will enjoy helping out my endeavor.  As well, this book could easily be for those who never thought they'd read a political book!!
The self-publishing costs as well as some distribution is what my goal is with the funds raised.  I've self published a book prior but the cost prohibited me from doing much else with it.  Thus I'm revamping it and now I want to reach a larger audience with it. 
I have a publisher I've worked with before and she is wonderfully helpful in the process.  I don't anticipate it taking very long to get the final product complete.  I'm going to work on the cover art and final touches with editing. The costs will be in print, cover development and distribution.  
Thank you in advance if you choose to pledge.
Joe
Getting the book published and sending out the gifts will not really pose any challenges. The book is already mostly written with the exception of a final chapter. My biggest challenge will come in the way of getting people to read it!! I welcome any suggestions as to distribution. My plan will be to push the online version heavy and with a sizable discount initially to hopefully get people interested.
FAQ
Have a question? If the info above doesn't help, you can ask the project creator directly.
0
Backers
$0.00

pledged of

$1,500

goal

You selected

Pledge

$25

or more

0 backers

An autographed copy of the book PolitiCool Right. As well, a free download of the book online.

Read more

An autographed copy of the book PolitiCool Right. As well, a free download of the book online.

Estimated delivery:

Only ships to: United States
Funding period
- (30 days)